Dr. Roy Dookun
Dr Dookun is a General Dental Practitioner in Guernsey, Channel Islands. He has a special interest in the Dental management of patients with snoring and obstructive sleep apnoea. He is the president and co founder of the British Society of Dental Sleep Medicine, a board member of the European Academy of Sleep Medicine and the Association of Respiratory Technology and Physiology. He is a co author of the British Society of Dental Sleep Medicine – Snoring Pre treatment Screening Protocol and has written the Standards of Care for Mandibular Repositioning Devices and Dental Sleep Medicine Services for the Association of Respiratory Technology and Physiology Sleep Apnoea Consortium. 
---

Dr. Brian Allman
A native of California, Dr. Allman graduated from Santa Clara University in 1982 with a bachelor's degree in Chemistry and in 1986 graduated from the UCLA School of Dentistry. Locating his practice in Reno, Nevada, Dr. Allman has developed a unique blend of diagnosis and therapy using state-of-the-art diagnostic equipment for all facets of general dentistry, non-surgical TMJ diagnosis and therapy and oral appliances for Snoring and Sleep Apnea. Over the past 26 years, he has attended thousands of hours of advanced postgraduate continuing education throughout the country concerning crown and bridge procedures, endodontics, oral surgery, dentures and partials, periodontics, orthodontics, craniofacial pain, TMJ Phase 1 and 2 therapy, and oral appliance therapy for Snoring and Sleep Apnea. Dr. Allman is committed to advanced dental therapeutics and has demonstrated his knowledge and ability through testing and patient case review. Dr. Allman has been awarded a total of eight Fellowship and Diplomate Awards.
---
 Dr. Kent Smith
Dr. Kent Smith is a Diplomate of the American Board of Dental Sleep Medicine. In 2007, he was asked to start a sleep curriculum at the Las Vegas Institute of Advanced Clinical Studies, and taught the Sleep Disorders course for several years until leaving to pursue other teaching opportunities. In 2011, he started the SKISH Initiative (SKISH stands for "School Kids in Safe Hands"), with a goal of keeping school bus drivers awake while they transport our treasured children. In 2012, he was among the first group in the U.S. to be awarded a Dental Sleep Medicine Facility Accreditation. In 2013, he was asked to host a weekly radio show on sleep disorders, and is now "The Sleep Doctor", heard every Tuesday at 1PM on KAAM 770. He practices dental sleep medicine in Irving and Frisco, Texas.
---
Dr. Manish Shah
After graduating from a degree in Dentistry with honours in 1998, Dr Manish went on to complete a degree in Medicine in 2005. As a medical doctor & a dentist he has dedicated himself to providing holistic dental care for all his patients.
Dr Manish has over 15 years experience in comprehensive restorative & cosmetic dentistry. His drive for perfection has seen him create winning smiles for many models and celebrities. He is a gentle and passionate dentist who believes in only offering the level of dental care that he would offer to his family or friends.
When not at work, Dr Manish enjoys spending time with his wife and their two children as well as playing the keyboards and travel.
With a special interest in craniofacial pain and sleep disorders, Dr Manish has also competed a Masters in Medicine in Sleep Medicine. As part of his devotion to continuing education, Dr Manish regularly attends training seminars in Australia and worldwide. He also trains other dentist and doctors in the art of managing patients with jaw pain, neck pain, headaches and sleep disorders.

---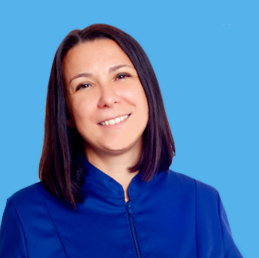 Dr. Francesca Milano
Dr. Milano is an experienced Dental Practitioner specializing in Orthodontics. She holds Expert Level Accreditation from the European Academy of Dental Sleep Medicine EADSM and the Italian Society of Dental Sleep Medicine SIMSO. During her professional career, she has always been dedicated to the treatment of Obstructive Sleep Apnea Syndrome and is a Board Member of the EADSM (European Academy of Dental Sleep Medicine) and the SIMSO (Italian Society of Dental Sleep Medicine) where she also serves as Advisor. She is the author of international publications and has participated as a lecturer and speaker at several international and courses congresses.

---
Dr. Adit Bahl
Dr. Adit Bahl is a specialist Oral & Maxillofacial Surgeon, having obtained honours degrees in both Dentistry & Medicine from Sydney University. He completed his specialist training at Westmead and John Hunter Hospitals, which culminated in award of the OMS fellowship with the RACDS. He has also been actively involved in teaching as a Specialist Clinical Tutor at Westmead Hospital, to both undergraduate and postgraduate students. Dr Bahl is a Consultant OMF Surgeon and Visiting Medical Officer at Westmead Hospital and has been a surgical mentor to the post graduate students in the University of Sydney Graduate Diploma – Oral Implants course over the past 4 years. Dr Bahl practices the full scope or Oral and Maxillofacial surgery, including dento-alveolar surgery/wisdom teeth, implants, minor and major bone grafting, oral pathology, orthognatic surgery and facial trauma.